Playground Closure
Marina Park playground area will temporarily be closed on Monday, May 1, 2023, until early July for improvements. Temporary fences and signs will surround the playground area. The public will not have access. For more information, contact North Area Parks Maintenance at (321) 264-6477 (Monday through Friday, 7:00 AM to 3:00 PM).
Located north of the Titusville Marina, the facilities at this 20.35-acre community riverfront park include a boat ramp and dock, BMX Bike course, skate park, playground, restrooms, and a dog park. Shoreline fishing along the Indian River is a popular pastime. There's 7 pavilions, 3 large and 4 small, great for a family picnic. Great site for fishing along the banks, children, picnics, walking, skateboarding, rocket launches and site seeing. Pavilion and green space rentals are available through Sandrift Community Center.
For more information on renting at Marina Park please call (321) 264-5037.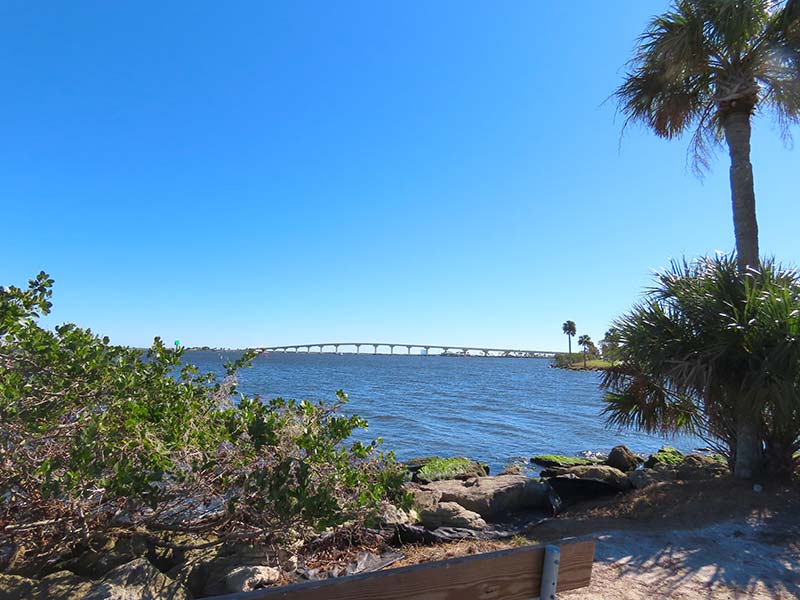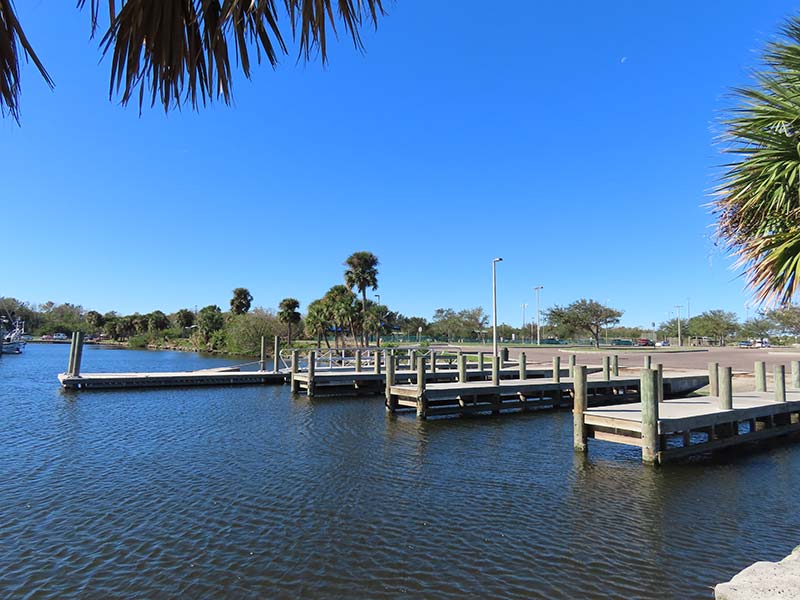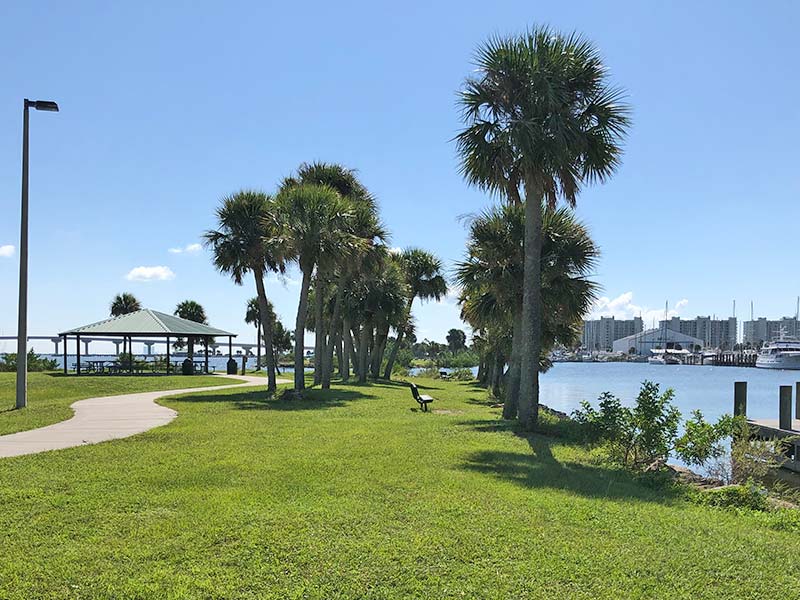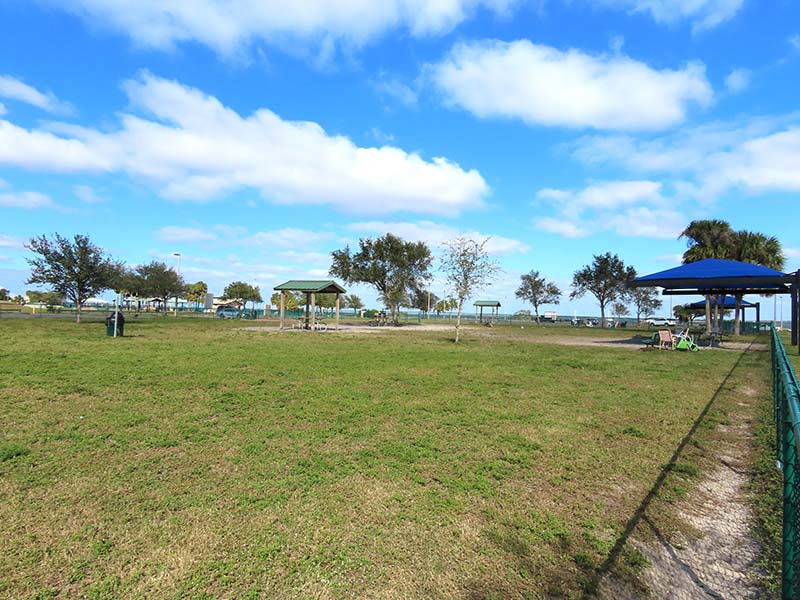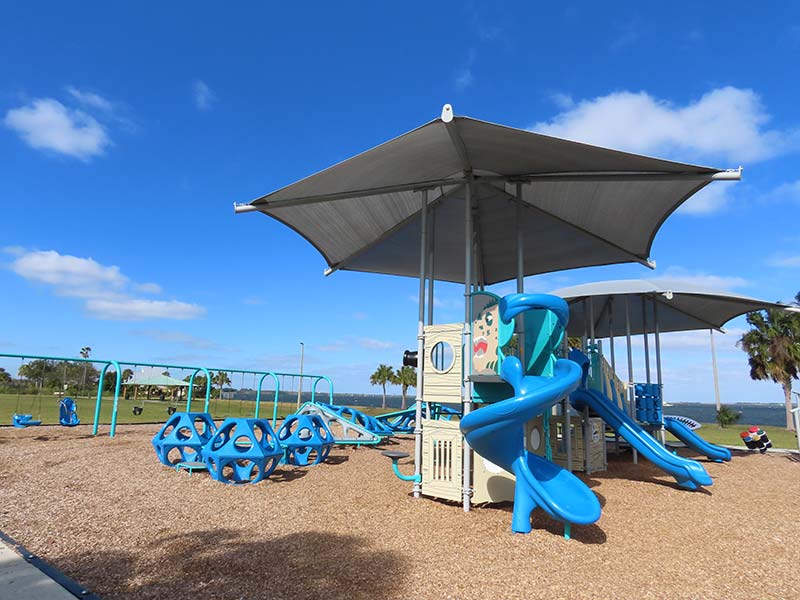 Playground
Restroom
1 Lighted Softball Field
3 Lane Boat Ramp, Saltwater, Motorized
3 Pavilions (capacity 30)
4 Pavilions (capacity 10)
Shoreline Fishing
Additional fees may apply for water, electricity, serving areas and kitchens. For additional information please call (321) 264-5105.
Find a Park