Nestled along the Indian River Lagoon, this 6.37-acre community park features a Nature Center and boardwalk, which winds through a natural Florida hammock to the lagoon. A pavilion with restrooms is also situated in this natural setting. Restrooms are only available when the Nature Center is open. Only service animals are permitted. For more information about nature walks and activities, call (321) 433-4490.
Riverwalk Nature Center Special Programs
The Riverwalk Nature Center features educational displays on the habitats and animals of the Indian River Lagoon. Many hands-on activities about the marine environment await inquisitive visitors. Aquaria are spread throughout the center, showcasing the animals of the Indian River Lagoon.
Ocean Adventures Educational Explorations Into Marine Ecosystems
Programs run approximately two hours and can be adapted for various age levels. All programs cost $6.00 per person.
Estuary Explorers
This program explores the Indian River Lagoon, its different ecosystems, and its importance to both wildlife and humans. Students will also learn about the two major groups of fish (bony and cartilaginous), adaptations for swimming and feeding, and the purposes of coloration. Students will be seine netting in the Indian River Lagoon where the children will be able to collect fish with nets and identify them. This program is limited to one group per week in order to minimize impact on the ecosystem. This is a wet activity which includes wading into the Indian River Lagoon. Students should dress appropriately including wearing close-toed shoes. For those groups that cannot get wet an alternate activity can be arranged.
Marine Mammal Medley
Students will learn how to identify a mammal, learn adaptations of marine mammals, and take a closer look at three different marine mammals of Florida: the right whale, bottlenose dolphin, and West Indian manatee. Students will then explore how some marine mammals use echolocation for navigation through a hands on activity.
Saving Sea Turtles
Students will learn about different species of sea turtles throughout the world with a focus on Florida's sea turtles. They will also explore sea turtle adaptations, nesting behaviors, threats facing sea turtle survival, and conservation efforts. Students will either play an interactive game that emphasizes how predation can affect hatchling numbers or participate in a mock sea turtle rescue where students will collect and record data on a stranded sea turtle.
Drifting Away - A Lesson in Plankton
Students will learn about the two types of plankton (phyto- and zoo-), food chains, and human interactions with plankton. Students will be given a chance to see plankton close-up using a plankton net and Discovery Scope magnifiers. Students will be able to construct their own planktonic organism and will be able to test its ability to drift.
Flotsam and Jetsam
Students will explore concepts related to ocean currents, tides, runoff, drift seeds, and sources of hazardous marine debris. Students will participate in a hands-on activity where they explore marine debris from the lagoon and how it may have been transported to the shore.
Project Shark Awareness
Students will learn about shark biology, behavior, and conservation. Artifacts such as shark jaws, skin, and teeth as well as stingray jaws and spines, and a preserved shark embryo will be available for hands-on exploration. Students will do an activity to see how fisheries can impact the health of sharks.
Nature Center Hours
Tuesday - Friday, 9:00 AM - 6:00 PM
Saturday, 10:00 AM - 2:00 PM
Tours are by appointment.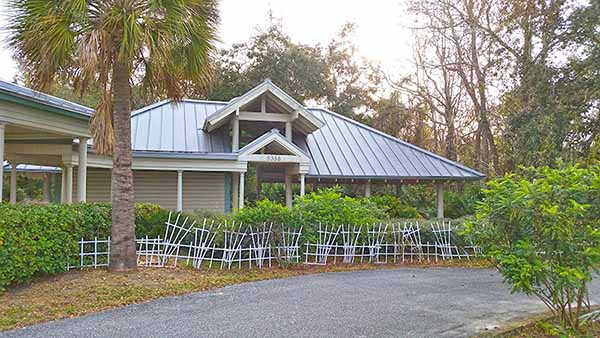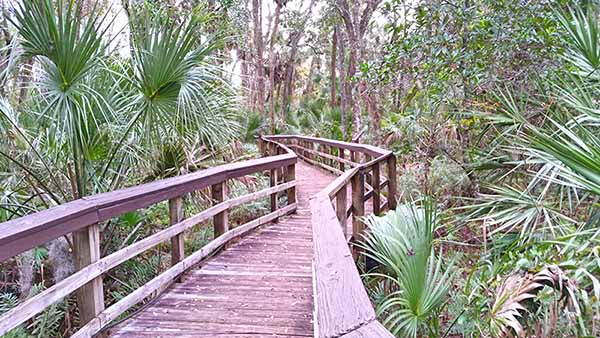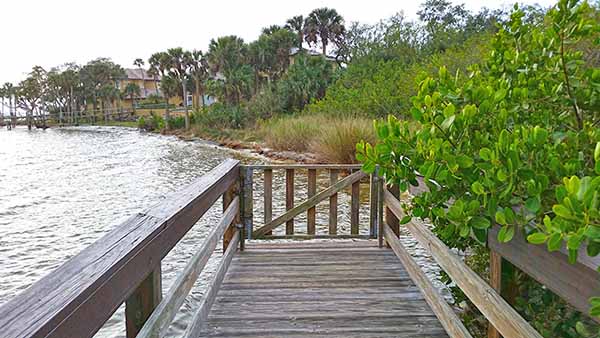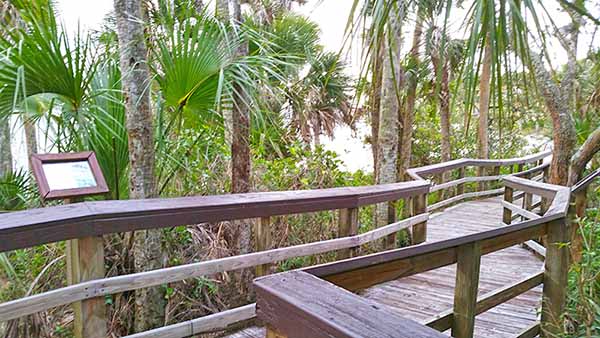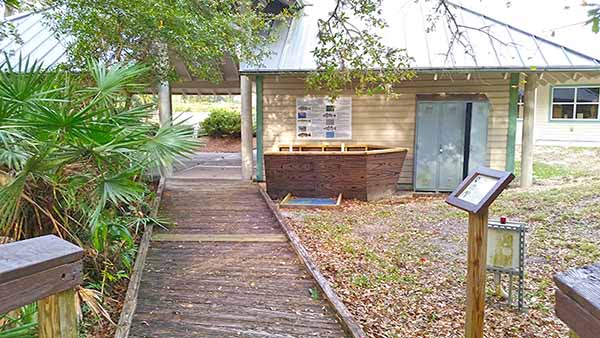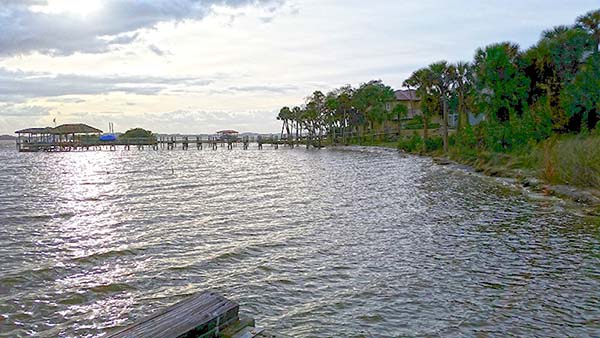 Restroom
Nature Center
915' Nature Boardwalk
1- 600 sq. ft. pavilion with 4 tables
Additional fees may apply for water, electricity, serving areas and kitchens. For additional information please call (321) 433-4490.
Find a Park